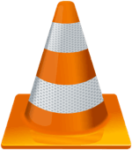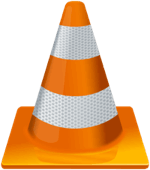 VLC is a renowned multimedia players for computers. It can play a wide range of video and audio formats . It works independently without any external codecs or other software. It can even sync multiple devices over a network and you can play media files on all of them at the same time. It has a very simple and straightforward user interface along with a fast functioning software. The software is very powerful and does not buckle under pressure. It can play everything from files to discs to streams to any codec – MPEG – 2, DivX, WebM, MP3.
What's new in VLC 0.8.4 Beta 1?
The VLC Media Player 0.8.4 Beta 1 has improved on the Mac OS X interface with new dialogs ( wizards, extended controls, etc. ), wxWidgets interface (default Windows / Linux interface ),
Included an update checker
It has introduced partial support for tree playlist on the skins interface
It has included Linux binary codecs loader
It can now read WMV3 under Linux, has UPnP service discovery , Bonjour service discovery, shoutcast output  oduke to forward streams to icecast servers.
The internal strings handling is now UTF – 8 based. Active X plugin will now work outside IE as well.
New languages were added – Korean and Romanian. Customary bug fixes were made.
How to install VLC 0.8.4 Beta 1?
The VLC Media Player can be downloaded from the below provided link for free. Once downloaded you will need to provide all the mandatory permissions for the installation. On Android devices it means enabling unknown sources from the settings. Once the download is complete, initiates installation via package installer. The open and start using it.
Advertisement

Advertisement