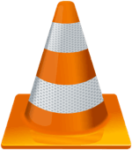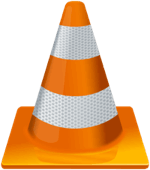 VLC media player is an open source media player which can be run on most of the operating systems. It supports most of the commonly used media formats including including MPEG1, MPEG2, VCD. The test 2 is the second test done on the 0.8.6 version. It inspects the new features of 0.8.6 version including native support for WMV3 and VC-1 and improvements for the Mozilla and ActiveX plugins.
Release notes of VLC 0.8.6 Test 2
Changes that have been made on the previous version (0.8.5)
Advertisement

Shoutcast TV listings support
Support for RTSP authentication
Support for adding subtitles on the fly
Fixed MPEG-PS duration calculation
ATSC support for DVB
Partial support for DVR-ms recordings
Partial support for MXF file format
Improved support for Flash Video files
Native WMV3 / VC-1 support
WMA Speech support (through binary codecs)
VP5 / VP6 – Flash Video support
The True Audio Lossless codec support
WavPack support
Improved H.264 support (interlaced, speed improvements)
Fixed a problem with MPEG2 field pictures
Fixed swapped colors on DVB subtitles
Additional OpenGL effects (cylinder, torus, sphere)
Improved libcaca support
New hotkeys for crop and zoom
MSupport for snapshots from the HTTP interface
Systray support in skins
Support for Apple Remote control
Fullscreen controller panel (artwork by Simon Damkjær Andersen)
New play mode buttons (artwork by Simon Damkjær Andersen)
right / ctrl-click menu in video outputs
Main Menu keeps accessible when playing videos in fullscreen mode
How to download VLC 0.8.6 Test 2?
You can download VLC media player app in your device with the given button.
Advertisement