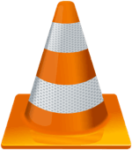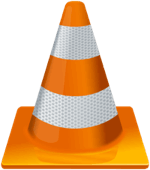 The VLC Media Player is much more about than just playing the videos, it can easily stream any of your downloaded files and also stream then from
your online web resources. It can also convert files and its formats. There are some amazing features that the VLC Media Player has to offer, which would be something like the flipping or the rotation of the video while it is playing it. Whatever you purpose maybe, the videos can be flipped, rotated or even transposed according to your need. Not only can you rotate the videos to the simple angles such as 90, 180 or 270 but also to the arbitrary angles such as 73, 48 etc. So, below are given the steps to follow in order to
rotate, flip or transpose any video in the VLC Media Player :
 Go the VLC Media Player menu, then go to Tools Effects and Filters [Shortcut: CTRL + E].
From the Adjustments and Effects option, go to the "Video Effects" tab.
Go to the sub tab and choose the "Geometry" option.
Click on the checkbox next to the text that says "Transform" and you will find a list of options available for you to choose from.
Some of the options available are  Rotate by fix angle, Flip Videos and Transpose.
During the rotation by a certain angle, you can move around the angle dialer to do the same or even type out the angle.
 From the drop-down, you can select the flip horizontally or flip vertically option to flip according to your want.
Advertisement