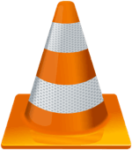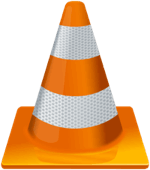 VLC media player is one of the greatest video-player that ever created. It provides us so many functions, we can play any type of video format with the help of this software. VLC media player actually earn this position by providing the high-standard of service with constant rate. We can install the new visualization by following these steps:
At first, we have to download the files from the online sources. These files are in the form of zip file, then we have to extract those files from the compressed form.
Then we have to copy those extracted files and paste it in the directory folder of VLC in C drive (the drive in which window is present).
After copying and pasting of all files, we have to go back to the VLC player software, and there is one option name as TOOL present in the toolbar, we have to select the TOOL option, then drop down menu will open from there we have to select the PREFERNCE option.
Then one window will get open, in the bottom left, there is option as "Show Settings" under that we have to select the "ALL" option.
The Advance setting window will get open, on the left side there is one small vertical window having different options in it, from there we have to select "Audio" and then "Visualisation" and then select the file name. After that we have to point it towards the path of that file in the C drive.
Now we have to close the window, and select the "Audio" option from the toolbar and then select "Visualization" option and then select the name of new visualization file name, and this will play visualization.
Advertisement