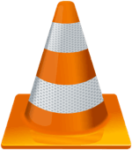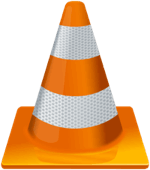 In todays time it is so easy to have access and download the music and videos from the internet, but there is one feature which is always prove as the most important one and that is converting from one format to another format. Sometimes we need to just extract the audio from the video and to do this we have to use this feature of converting from one format to another. In the field of video-player we all know the one big name and that is VLC media player which helps us to play different format of audios, videos without any issues and if we talk about the conversion of format VLC media player also provide us this feature to convert the videos into the audio format. We can do it by following steps:
First of all we have to open the interface of the VLC media player and then have to click on "Media" option present on the toolbar and then drop down menu will get open, from there we have to select "Convert/Save" option.
After clicking on it the window will appear , on this window there is one option as "Add" we have to select that option and then the browse screen will get open. From that browse screen we have to select the video that we want to convert.
After selecting the video , click on the "Convert/ Save" option.
Under setting there is options which ask us into which format we want to convert the video select the mp3 option.
After that give the destination file name by clicking on the "Browse" option and start the process It will convert the video into the audio format.
Advertisement