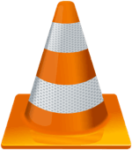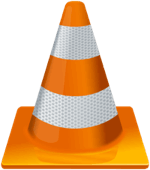 The VLC Media Player is an immensely popular software. It has tons of features to satisfy its users completely. It offers a variety in downloading and streaming of different videos. Also, above all this it is completely free, supports multiple file formats, you can also optimize videos and audios. It also has a simple user- interface to understand and work with. It also searches for covers online that you wish to look for. It is the best option out there in terms of media player.
How to change the aspect ratio in VLC Media Player?
A distorted screen or a video really is irritating. It degrades the overall experience of the watching anything on VLC or on any of the media players.
Luckily, It provides an option for the customization of the aspect ratio in VLC. All you have to do is follow some simple steps in order to change the aspect ratio of the video that you are watching in VLC.
Here, are some of the steps to follow :
1. Go to the menu bar.
2. Choose the video option in the menu bar.
3. Then go to the Aspect Ratio.
4. In the Aspect Ratio sub menu, you will find several different dimensional options.
5. Choose the one that suits according to your need.
Advertisement

Or you could follow the steps given below :
Right click on the video that is playing.
You will find the Aspect Ratio option.
From the sub menu of the Aspect Ratio, choose the dimensional setting that suits according to your need.
Or you could simply press the shortcut button A and the dimensions of the screen will change accordingly. Keep pressing A till you come across the suitable dimension of the video.
Advertisement