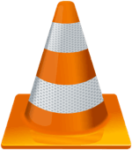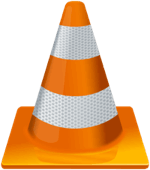 If you want to control VLC from any android device, first you have to install VLC direct. Then you should see a launcher for VLC Direct on your home screen, in your App Drawer, or in both spots. Tap the launcher to open the app for setup.
Setting up a VLC on your android device:
1. Open the VLC Direct app on your Android device.
2. From the main window tap the Menu button; three vertical dots in the top right corner, and select Settings.
3. In the Settings window , tap HTTP Password.
4. In the password popup window, enter the password you saved on VLC on your PC and tap OK.
5. Tap the Manual Configuration and enter the IP address of your VLC host and leave the port set at 8080.
Making the connection:
Advertisement

1. From your PC, start playing media from VLC.
2. Once the media is playing, open VLC Direct on your Android device and tap Automatic Connection Wizard.
3. Tap Start and the app will discover your running instance of VLC and connect.
4. When the connection is made, at the top of the app, you'll see Target: Android. Tap that until it changes to Target.
5. Tap the Pause or Stop button to control the media.
6. For more controls, tap the Menu button to reveal Previous, Next, Video Size, and more.
You will now able to control your VLC-played multimedia from your Android device.
Advertisement