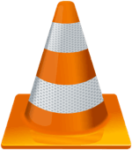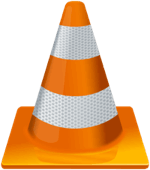 VLC is a media player with which one can easily play videos and audios of any format. The app lets the users to play any format of files. Do you know that this app can be controlled using iPhone? Yes its possible, below are the ways to control VlC from an iPhone-
Options to control directly VLC
VLC can be controlled using safari browser directly, but as it is not made for such a small screen it would be difficult.
It can also be controlled using VLC mobile remote application. This application can help in connecting the VLC to iPod, iPad and iPhone. it has an auto connection features, with which it will connect the app automatically.
Hobbyist software is also the one with which VLC can be controlled. It has two applications VLC Remote free which can be used for controlling the basic functions of VLC. Whereas, VLC Remote is a paid application which helps in connecting VLC with iPhone and controlling some advanced features like subtitles or aspect ratio.
Options to Control using Intermediate Connection
Intelliremote is another way to control VLC. It is an iPhone client that users the Intelliremote server. For this PC client should be running on the same server in which VLC is running.
EventGhost is another iPhone client, it also requires that the PC client should be running on the same windows PC server.
RedTouch is a paid way to control VLC. The RedTouch iPhone client connects VLC using the ethernet connected infrared transceiver produced by IRTrans.
Advertisement

Advertisement