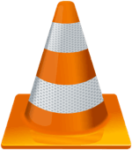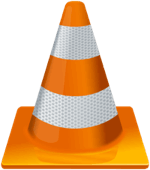 Bookmarks are the best way to navigate to your desired position. You can mark bookmarks on wherever you have stopped, whatever favorite page you like or on your important. By doing these bookmarks you can directly navigate into the position what you have marked and play the video or audio from there. These bookmarks not only reduces your time but also makes your work very simple and efficient as soon as possible by doing multiple book marking. VLC media player enables you to bookmarking in your videos or audios in multiple places easily.
How to mark Bookmarks in VLC?
To mark on your video:
Advertisement

Just go to the place where you wanted to make your bookmark in the video or you can wait for your favorite video part to play.
Then go to MENU bar and press on PLAYBACK.
The playback menu list appears, there go to CUSTOM Bookmark.
Then you can just click MANAGE.
As the manage Dialogue box appears, press CREATE to create any number of book marks
Or else for you can also press CTRL+B and CREATE bookmarks.
How to retrieve Saved Bookmarks in VLC?
To retrieve the saved bookmarks:
Go to custom book marks, thereby manage where you can see the bookmarks what you have marked
Or, as usual r you can also just click CTRL+B and then see the book marks what you have done.
By just clicking on them you go to the position where you wanted to be.
This feature is very useful in managing the bulk videos or audios like movie and you can just slide to your favorite part by one click.
Advertisement