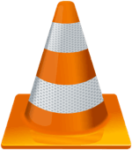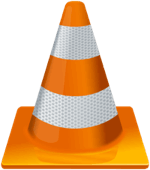 Operating multiple instances in VLC media player is damn simple weather in windows or mac operating system. This option enables us to play multiple files simultaneously. You can play any number of audio and video files and enjoy them simultaneously. VLC by this feature also enables to convert audio to video and video to audio conversions as well.
Firstly let's see in Windows-
Advertisement

From windows vista to windows 10 any versions of windows operating system will support VLC media player of versions 2.1 and 3.x.x.
Firstly go to Tools, thereby preferences or for short cut you can also use CTRL+P.
When the preferences box appear, then go pull down for INTERFACES and PLAYLIST
If your checkbox "allow only one instance" is ticked make sure you untick that.
Then un tick the check box "use only one instance when started from file manager.
Then click the save button
Now you can totally enjoy the VLC media player to use more than one instance of audio and video files as you wish. This feature is very useful to play multiple when you simply turn on VLC media player you can just open
the file, whichever you want and then drag on play screen area to simply play it. It is always good to pause the current playing and open the new one. Before which VLC media player used close your previous instance and open a new one, is now creating players for each audio or video file you open.
Advertisement