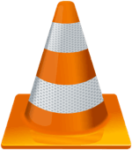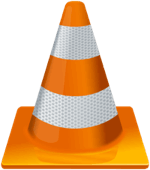 You can shut down your PC automatically after VLC video playing is done just by simple steps. The initial step is to configure VLC for exiting after presently playing media or the overall playlist finishes up. First, you must configure VLC to exit after the current media or playlist finishes. After this step you need to let the windows know if VLC Media Player has topped playing and then put the PC either on sleep mode or shut down.
This feature of automatically shutting down PC is not inbuilt with the configuration but after exiting of file it automatically shuts down the PC. File .bat can be used for shutting down of file
Advertisement

Methods and steps:
First, you are needed to configure VLC media player settings.
To do that, go to Tools > Preferences.
Now, Click on  Show settings.
Click on Playlist on the left side.
Check the option that says Play and exit.
And now Click on  Save button.
After this, open up any text editor on the desktop.
Copy and paste the given text in the file
START /WAIT "C:\Program Files\VideoLAN\VLC\vlc.exe" %1 vlc://quit shutdown -s -t 60
Now, you can save it on .bat format.
Click and drag you playlist on top of the bat file.
Now, you are done and can shut down the PC automatically when the media will end.
This will happen after 60 s of ending of vlc playlist.
Advertisement