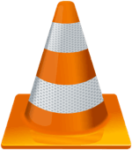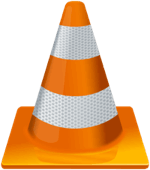 VLC is a media player with which you can play all your device's media easily. The media player gives you different options and features to use it in the best possible way. You can play any format media in the VLC.
How to use a capture card?
Following are the steps to use a capture card. These steps will describe how to watch TV with your DVB Card.
Advertisement

First you would need find out the frequencies of your location.
Now, just go to the file/open capture card.
You will need to choose DVB direct show.
Here check your kind of Card (DVB-S-C-T)
Choose your first frequency and bandwidth on it.
Now click on play and you will be able to play it on your TV.
If you want programmatically choose a single audio stream or your stream has multiple sub channels you can follow the given below steps-
First, you would need to select the playlist when channel plays.
Right click on the media which is playing and select information.
Now move to the stream.
Here you will find all broadcast channels with their service Ids.
Note them.
Now go to File/open capture card.
append a space in the bottom of the option line, a : if not already exists. enter the keyword "program=" following the service id (any one of them).
The line should look like- 300ms :program=16214
Click play. You will get your channel.
After this you would be able to rename the playing item with your station name.
Advertisement